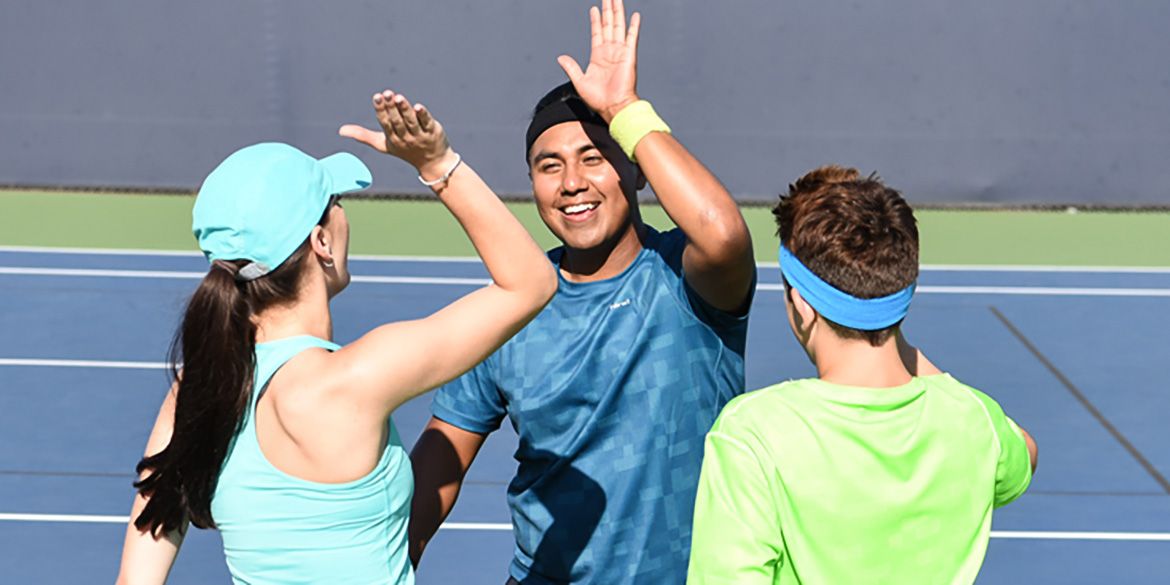 After Love Tennis Weekend saw thousands of Aucklanders take to the courts of clubs around Auckland last weekend, Tennis Auckland are keen to help Aucklanders develop their love of the game with two new adult coaching programmes launched this week.
Following on from the success Tennis Xpress, a national foundation level programme for adults, Tennis Auckland have launched two new follow on programmes, Tennis Advance and Tennis Compete,  which aim to make players more confident and capable on court.
Tennis Xpress, an 8-week introduction course for adults new to tennis, is a national programme which helps players develop their basic skills and develop their passion for the game.  With dozens of participants completing the programme to date, Tennis Auckland has seen demand grow for follow on programmes participants.
The two new programmes, Tennis Advance and Tennis Compete, cater for players of different skills and capability on court.
Tennis Advance is an adult coaching class designed to help those who have mastered the fundamentals of play but want to continue to develop their core skills. The programme is led by qualified coaches who provide structure and guidance to the group, while working with participants on developing individual skills. Sessions are designed to give participants on court experience and provide them with the confidence to progress on to a club based enviroment or just to have a hit with family and friends in the weekends.
Tennis Compete are coach lead sessions designed for players who are more confident on court and want to continue to develop their individual skills. Sessions contain match play and coaches work with individuals to progress their technical and tactical skills in a competitive setting.
Whether it's putting a few more km's on the serve, finessing a backhand or gaining that competitive edge on court, Tennis Compete is for you!
Tennis Auckland Regional Performance Manager James Greenhalgh is excited to see these programmes come to life on court.
"We know there are loads of people out there currently not playing who enjoy tennis and love getting out on-court but aren't confident enough to join a club or have the ability to commit to an ongoing league. These two new programmes extend our ability to deliver quality coaching to players of all ages, skills and capabilities, and really give them the confidence to get out on court or back into a club environment again, no matter what level they're at" said Greenhalgh.
"We've seen the way that Tennis Xpress has connected with people who've always wanted to learn tennis but not sure where to start. We wanted to design programmes that would help develop their skills in a fun and social environment while nurturing their newfound passion for tennis" continued Greenhalgh
For those who haven't experienced a Tennis Auckland coaching programme before, Tennis Auckland are currently offering a free trial session to give players a taste of what's on offer and experience the interactive and social environment.
For more information, book your free trial or secure your place in a Tennis Auckland programme, head to www.tennisauckland.co.nz/adult-coaching/