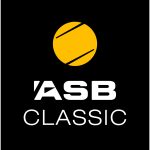 ASB Classic – New Zealand's premier tennis tournament with premium hospitality and entertainment.
ASB Classic 2019 is set to return to Auckland this January with more world-class tennis, food & beverage offerings, fashion, and entertainment on show. Expect a fantastic line up of women's and men's players on court, and some of the country's most-sought-after musicians and chefs delivering world-class entertainment and cuisine off the court. The ASB Classic is the place to be seen this Summer.
The ASB Classic will span for two weeks; the women's tournament kicking off on December 31st to 6th followed by the men's tournament from January 7th to 12th.
Tickets are available for purchase through Ticketek https://www.asbclassic.co.nz/tickets/ 
For more information about the ASB Classic visit www.asbclassic.co.nz