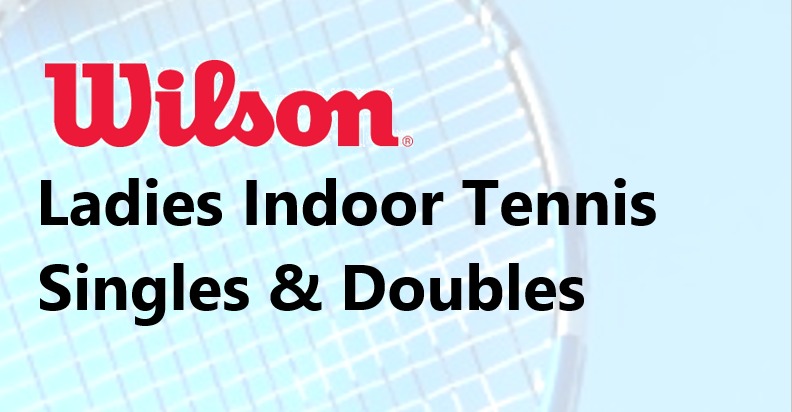 Competition 1 (Term 2) – Entries  open 26th March 2018 (close 15th April 2018)
Doubles : (approx) 1st May- 5th July 2018
Singles   : (approx) 3rd May – 5th July 2018
Competition 2 (Term 3) – Entries open 18th June 2018 (close 11th July 2018)
Doubles : (approx) 24th July – 28th September 2018
Singles   : (approx) 26th August – 27th September 2018
Competition 3 (Term 4) – Entries open 17th September 2018 (close 6th October 2018)
Singles   : (approx) 18th October – 6th December 2018
NB:  Please note that all the above dates are dependent on team and entries
Entry Forms:        Ladies Doubles      /      Ladies Singles

2017 Term 3 Draws and Results

2017 Term 2 Draws & Results
VENUE/S
Scarbro Tennis Centre, Merton Road, Glen Innes ph: 528 3924
ASB  Tennis Arena, 1 Tennis Lane, Parnell ph: (Proshop) 373 2621 (Doubles Only)
Manukau Tennis Centre, Te Irirangi Drive, Manukau ph: 274 4577 (Doubles Only)

PLAYING TIMES
Doubles  :    Monday, Tuesday, Wednesday and Friday
                    9:00 am to 12:00 pm and 12:00 pm to 2:30 pm
Singles    :    Thursday (only)
                    9:30 am to 10:30 am, 10:30 to 11:30 am and 11:30 am to 12:30 pm

ELIGIBILITY
From any ladies organisation, group or club
Players under 18

NOT

eligible

DOUBLES GRADES
Monday – C Grade / Social Doubles (dependent on team entry)
Tuesday – B Grade Doubles
Wednesday – A Grade Doubles
Friday – B Grade Doubles

SINGLES GRADES
Thursday – Singles (A, B & C Grades)
NB:    Players are expected to play in a grade appropriate to their skill level.
The organiser reserves the right to adjust a team's grade.
Composition and Format
Doubles:
Players from any ladies organisation or club
Players must be 18 years or over
Up to 8 players can be nominated
Round robin play (minimum of 7 Rounds per competition)
Knockout playoffs subject to final numbers of entrants/weeks available
Teams not on court at scheduled start time will be penalised 1 game for every 5 minutes they are late. If more than 15 minutes late they lose that match. Next match to start 30 minutes after scheduled time.
Singles:
No less than seven 1 hour matches over seven weeks
Accumulate as many games as you can in each match
Total number of games won over seven weeks determines final placings
Past Results
2016 Wilson Ladies Indoor Doubles Compeititon Term 3
2016 Wilson Ladies Indoor Singles Competition Term 3
2016 Wilson Ladies Indoor Doubles Compeititon Term 2
2016 Wilson Ladies Indoor Singles Competition Term 2
2015 Wilson Ladies Indoor Singles Competition Term 4
2015 Wilson Ladies Indoor Doubles Competition Term 3
2015 Wilson Ladies Indoor Singles Competition Term 3
2015 Wilson Ladies Indoor Doubles Competition (Term 2)
2015 Wilson Ladies Indoor Singles Competition (Term 2)
2014 Wilson Ladies Indoor Doubles Competition (Term 2)
2014 Wilson Ladies Indoor Singles Competition (Term 2)
2013 Ladies Winter Indoor Doubles Term 2
2013 Ladies Winter Indoor Singles Term 2
Any inquiries please contact Annette on 09 521 7631 or email annette@tennisauckland.co.nz