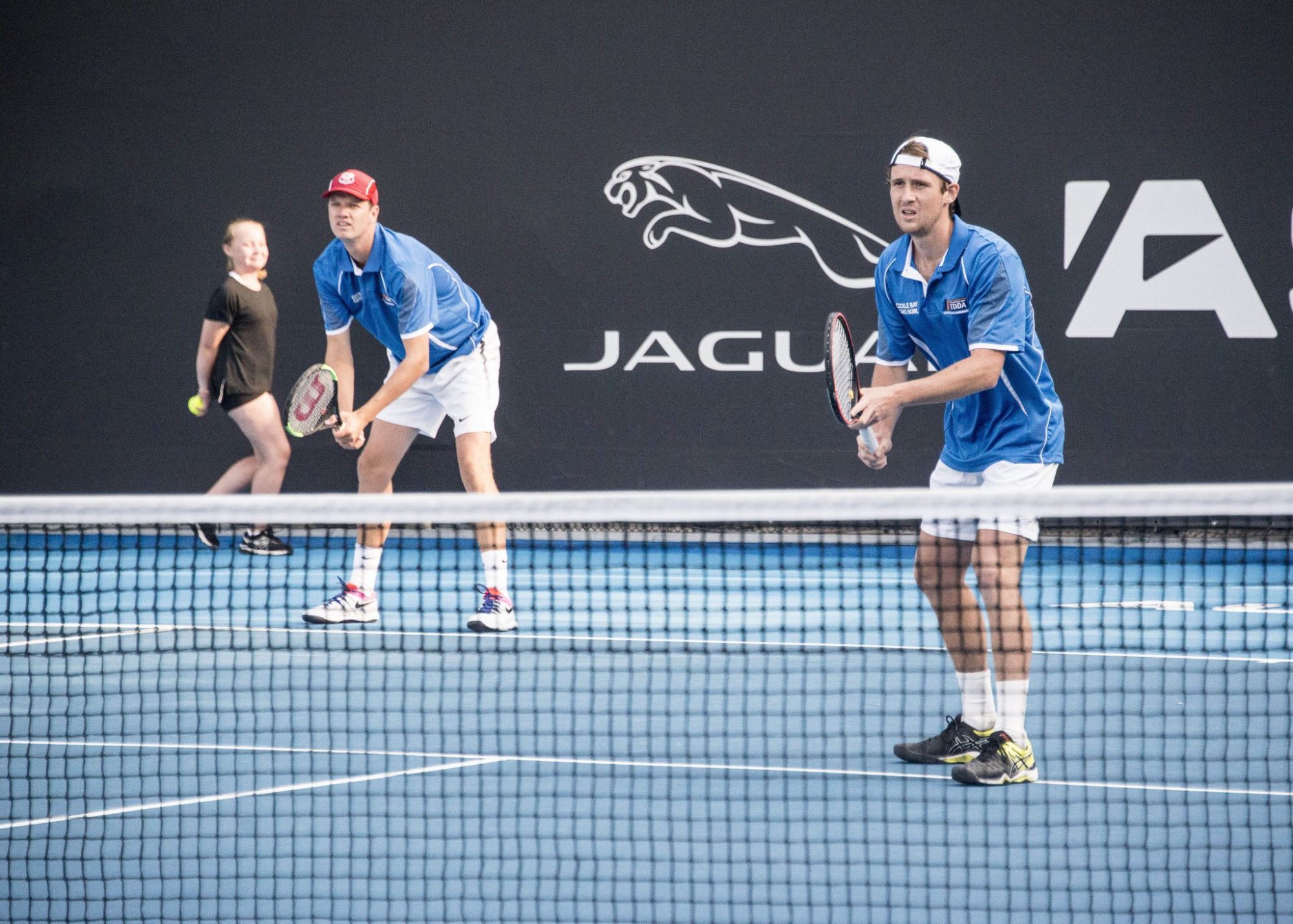 2019 SCARBRO Caro Bowl Men's Champions Cockle Bay in action during the finals. 
The 2020 SCARBRO Caro Bowl season gets underway this Friday night at various club venues across the Auckland region.  The competition enters its second century of existence making it one of the oldest club competitions in New Zealand.
The SCARBRO Caro Bowl attracts most of the nations best players and this year is no exception.  Mike Venus, Rubin Statham, Artem Sitak, Pavlina Nola and Jade Lewis are all listed in 2020 but the big question is whether they will all turn out to play.
The season promises to deliver high quality and even contests in both the Men's and Women's competitions.  The Men's eight team format will be comprised of two pools of four teams competing in a round robin to determine the four semi-finalists.  The top two teams from each pool move through to the semis stage while the bottom two teams will go into a relegation playoff series.  The Women's section has seven teams, so a full round robin will be played to determine the two finalists.
The opening round this weekend is loaded with potentially exciting contests.  All four Men's contests are scheduled for 6pm on Friday and it will be fascinating to see who turns out to play for their clubs.  On paper several teams look very strong but things could be different out on the court.
Karaka look good with Ajeet Rai spearheading the lineup, with two-time ASB Classic Doubles champion Ben McLachlan also on the team sheet. Defending champs Cockle Bay have gone with stability and put forward a team which appears similar to last year's victorious team.
Next Gen has a formidable blend of experience and youth down to play, including New Zealand representative Finn Tearney and the up and coming youngster Isaac Becroft, while Parnell, with two international representatives in Mike Venus and Rubin Statham listed, look tough to beat on paper.
Blockhouse Bay is always in contention and look dangerous again this year, with a packed team sheet including international players Marcus Daniell and Artem Sitak, Davis Cup captina Alistair Hunt and local talent Martin Colenbrander.  Bucklands Beach are looking towards the future and feature some outstanding juniors in their ranks who are going to put up a challenge.
Remuera and Eden Epsom have both put together some solid teams and will rely on fielding consistent teams each week to have any chance of reaching the latter stages.
The Women's matches are split over Friday and Saturday this weekend, with defending champions Sunnyhills having the opening weekend bye.
Royal Oak and Pompallier square off on Friday along with Bucklands Beach and Kohimarama  Both contests will give a good indication of who is likely to be a finals candidate with some strong players featuring throughout.
The feature match of the opening round may well be on Saturday night between Parnell and Campbell Park.  Parnell has the impressive Jade Lewis and Pavlina Nola on board this year and they take on the mostly young Campbell Park side led by former top junior turned coach Briar Preston.
For the full details on the draw and all the other information you need about SCARBRO Caro Bowl click here