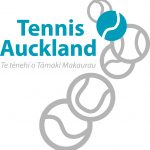 Like many of you Tennis Auckland is excited about the recent announcement moving NZ into Level 2, starting on Thursday this week.
There are a number of additional considerations and conditions that came with the announcement. Tennis Auckland are working closely with Tennis NZ to refine our tennis activity guidelines and provide direction to our clubs, facilities, members, coaches and programme participants.
We will provide an update as soon as the updated guidelines are ready. Thank you for your patience and understanding.
Marcus Reynolds
Chief Executive Officer
46K Stanley St
Parnell, Auckland 1010
PO Box 2905, Auckland, 1140
PH +64 9 2128415 M +64 21 805 813
www.tennisauckland.co.nz