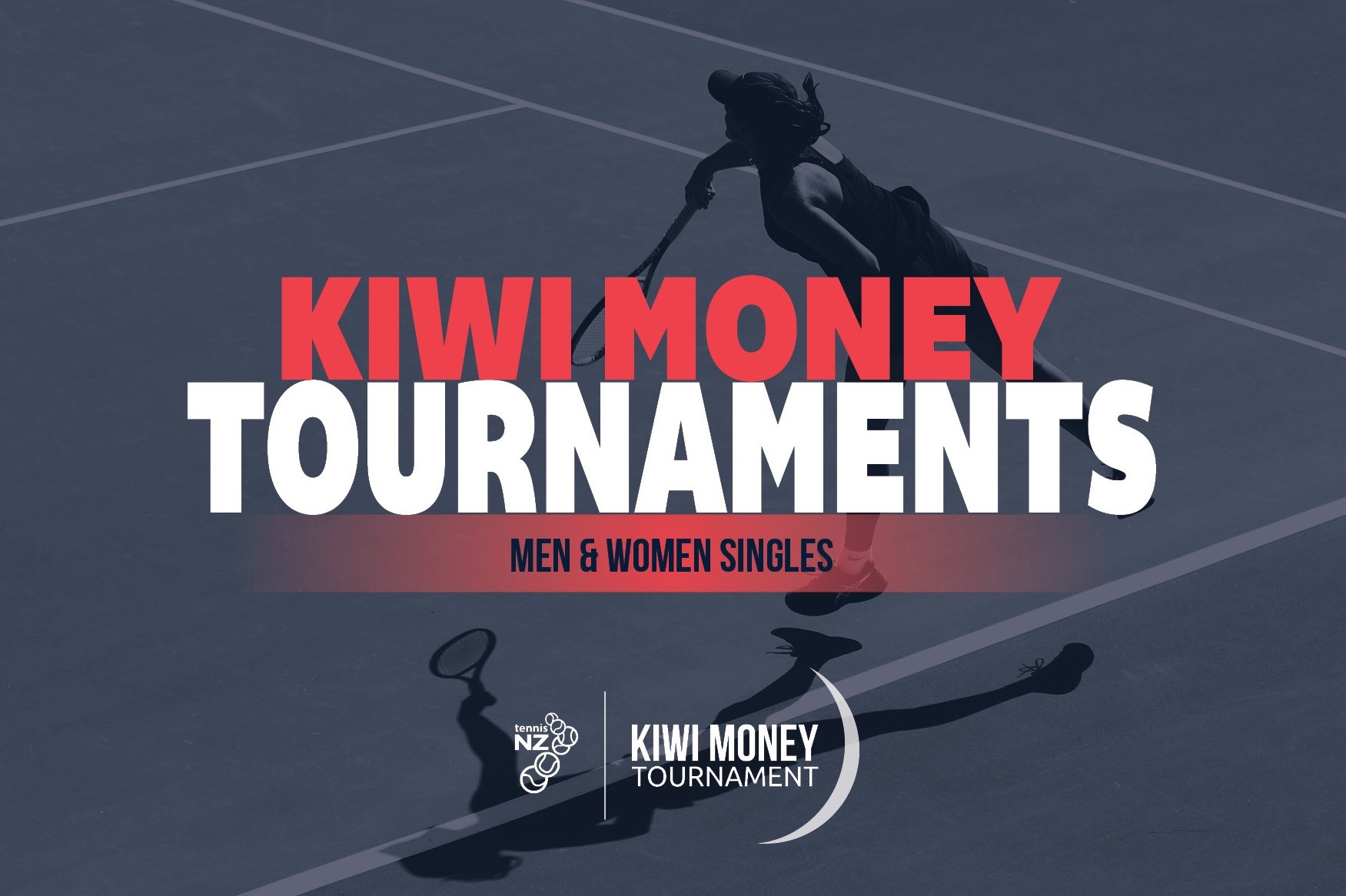 Tennis Auckland are proud to be hosting six events in the revised Tennis NZ domestic schedule, including 4 Kiwi Money Tournaments (including the Tennis Auckland Champs) and 2 ITF Junior Tournaments.
The events are part of a revised domestic schedule announced by Tennis New Zealand, which also includes a Kiwi Money Tournament in Hamilton, and ITF Junior event in Christchurch and the Wellington Open/NZ Championships in Wellington.
Tennis Auckland Domestic Tournaments and Centre Manager, Simon Crozier, was looking forward to seeing New Zealand's top talent back out on court.
"It's great to see a new schedule announced from Tennis NZ, giving New Zealand players the opportunity to take to the court and perform again. Tennis Auckland are proud to be hosting these events at Scarbro Tennis Centre, and look forward to working with Tennis New Zealand to bring these events to life" said Crozier.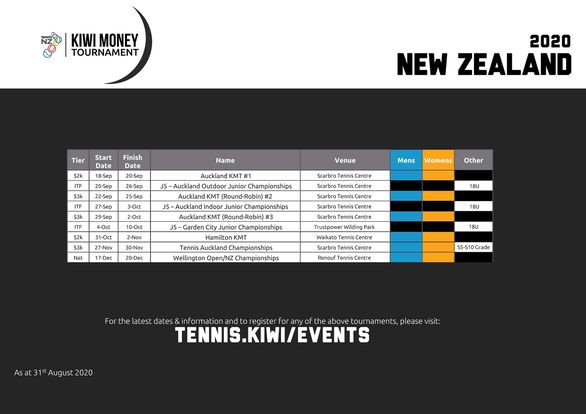 "Its a great outcome that we can get these KMTs on the calendar," says Blake Taylor – Tennis NZ Tournament and Events Manager. "We have more being planned so look out for those throughout the rest of 2020."
A new version of the $3k KMT will also be introduced for our highest players alongside the WTT – J5 Auckland events. Players will compete in Round-Robin groups before progressing to the Semi-Final stage.
"This is a great opportunity for our highest players to compete against each other, increase valuable time on court and to earn prize money with each match win," says Chrisophe Lambert – Tennis NZ High Performance Director.
For full details, head to www.tennis.kiwi/events