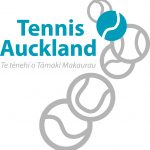 Dear Tennis Community
I hope you are all staying safe and well.  I am pleased to say that following the announcement that New Zealand was moving to Alert Level 2, Tennis Auckland and Tennis New Zealand have updated the tennis activity guideline document.
Please take the time to have a read, the updated version provides clarity around issues such as gathering sizes and will help us all continue to provide a safe and positive environment for members and the local community.  Clubs preparing for Alert Level 2 can find some useful resources here.
I also want to draw your attention to the Sector Resilience fund, where up to $1000 in direct financial support is available to sports clubs. This is being administered by Aktive, I encourage each club to look at https://aktive.org.nz/covid-19-updates/community-resilience-fund/ and apply if eligible.
Once again thank you for your hard work and ongoing commitment to tennis. As a regional body we are extremely proud of how our sport has handled itself through this difficult period.
All the best,
Marcus Reynolds
Chief Executive Officer
46K Stanley St
Parnell, Auckland 1010
PO Box 2905, Auckland, 1140
PH +64 9 2128415 M +64 21 805 813
www.tennisauckland.co.nz