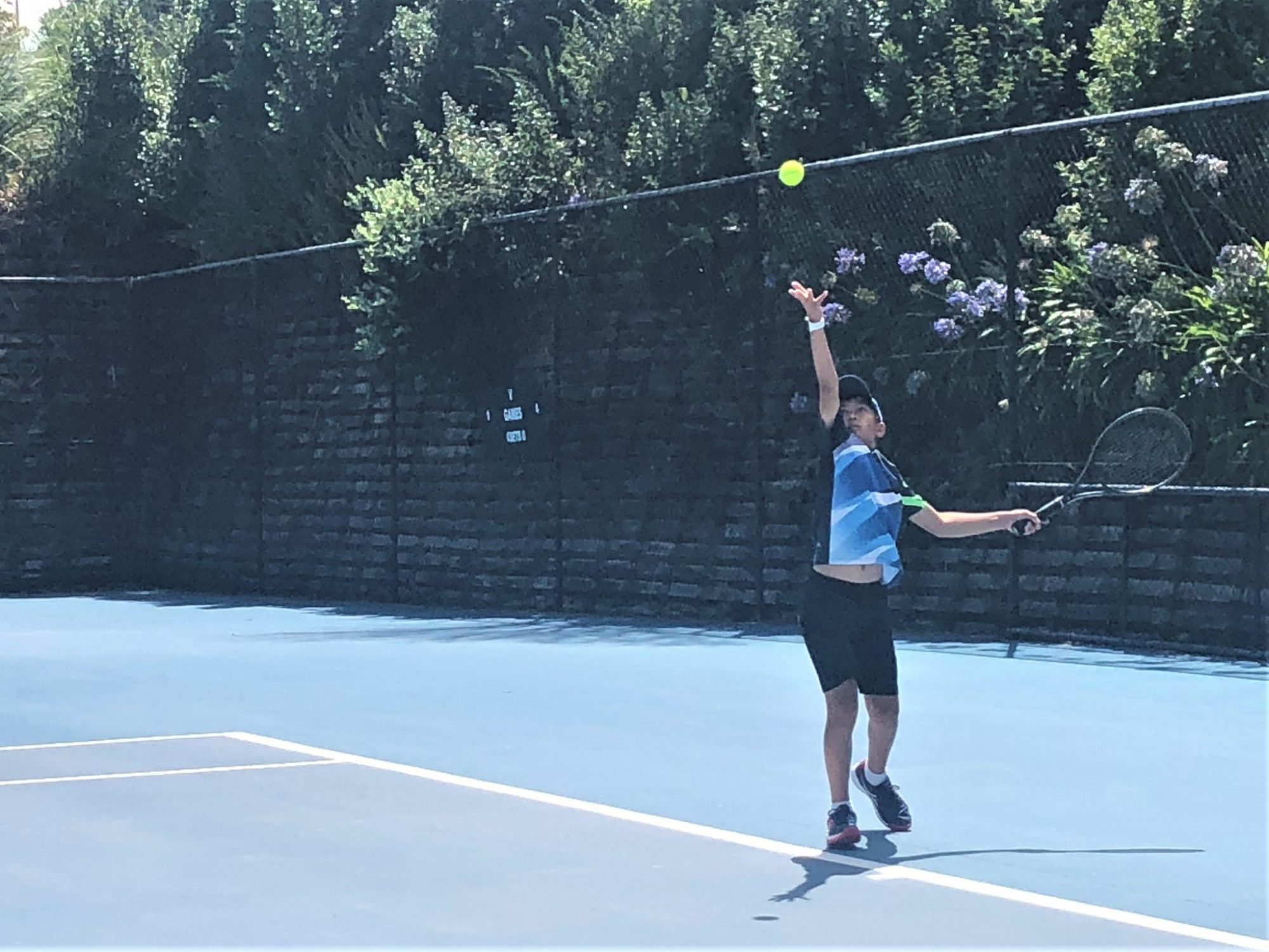 The 2021 Auckland Junior Championships (a tier 2 NZ Junior Masters Event) were held at Scarbro Tennis Centre late last week and with new winners crowned in all age groups, there was some great talent on display.
Even with the final round of the ITF World Tennis Tour run over the same window at Scarbro Tennis Centre, which meant that a number of the region's top talent were otherwise occupied, participation numbers were still extremely high with over 230 players taking to the court over the four days.
A number of players showed their quality with placings in both the singles and doubles competitions of their respective age groups.
Tennis Auckland General Manager Tennis & Facilities, David Frank said the solid turn- out was a fantastic sign for the strength of the sport in Auckland.
"So many Auckland players have had hugely successful seasons over the summer, bringing home a range of National Age Group and team titles. We're thrilled to have so many of them on court this week at the home of tennis in Auckland, battling it out for top Junior honours" said Frank.
"With all the disruption to sport over the past 12 months we've been working really hard to ensure that tennis remains a safe, strong and social sport that's aspirational and accessible for all Aucklanders. The turn- out at the Auckland Junior Champs proves that the plans we've put in place are working" continued Frank.
Good weather shined down on organisers which meant all competitions able to be completed with minimal disruptions. A big thank goes out to all of the volunteers, umpires, management and coaches who helped make this event a success.
2021 Auckland Junior Championships Winners List
10U Boys Singles
Winner: Samuel Fussell 4-1, 4-2
Runner Up: Jacob Bargh
10U Girls Singles
Winner: Samaara Robin 4-0, 4-1
Runner Up: Lala Fannin
10U Boys Doubles
Winners: Justin-Li Moroney & Valle Schasbery 4-1, 4-0
Runners Up: Jacob Bargh & Levi Wu
10U Girls Doubles
Winners: Samaara Robin & Samantha Souphanthavong 6-2, 3-5, 7-2
Runners Up: Rosalie Pollyn & Jessica Wang
12U Boys Singles (RR)
Winner: Zachariah Wo
Runner Up: Raphael Savelli
12U Girls Singles (RR)
Winner: Audrey Tran
Runner Up: Boidehi Ukil
12U Boys Doubles
Winners: Luke Gibbons & Zachariah Wu 6-1, 6-1
Runners Up: Damian M-Budiono & Alexander Young
12U Girls Doubles
Winners: Marta Pozaroszczyk & Yashwitha Reddy 6-4, 6-3
Runners Up: Audrey Tran & Biodehi Ukil
14U Boys Singles
Winner: Andre Duggan 6-0, 6-3
Runner Up: Finn Willman
14U Girls Singles
Winner: Xin-Xin Zhu 2-6, 6-3, 6-4
Runner Up: Nishitha Maarka
14U Boys Doubles
Winners: Ben Archbold & Felix Littlejohn 7-6, 6-3
Runners Up: Andre Duggan & Finn Willman
14U Girls Doubles
Winners: Genevieve Dickey & Frankie Wingate 7-6(4), 6-2
Runners Up: Mala Krzanic-Sullivan & Nishitha Maarka
16U Boys Singles (RR)
Winner: Jacob Warren
Runner Up: William Roberts
16U Girls Singles (RR)
Winner: Katie Oliver
Runner Up: Muhan Cui
16U Boys Doubles
Winners: Chan Min & Jacob Warren 6-3, 6-1
Runners Up: Kareem Samy & Marwan Samy
16U Girls Singles
Winners: Audrey Newman & Katie Oliver 7-5, 6-1
Runners Up: Olivia Brown & Hana Rose
17+ Girls Singles (RR)
Winner: Sofia Shing
Runner Up: Miranda Yuan
Note: RR indicated competition was run via Round Robin so there is no Finals score.