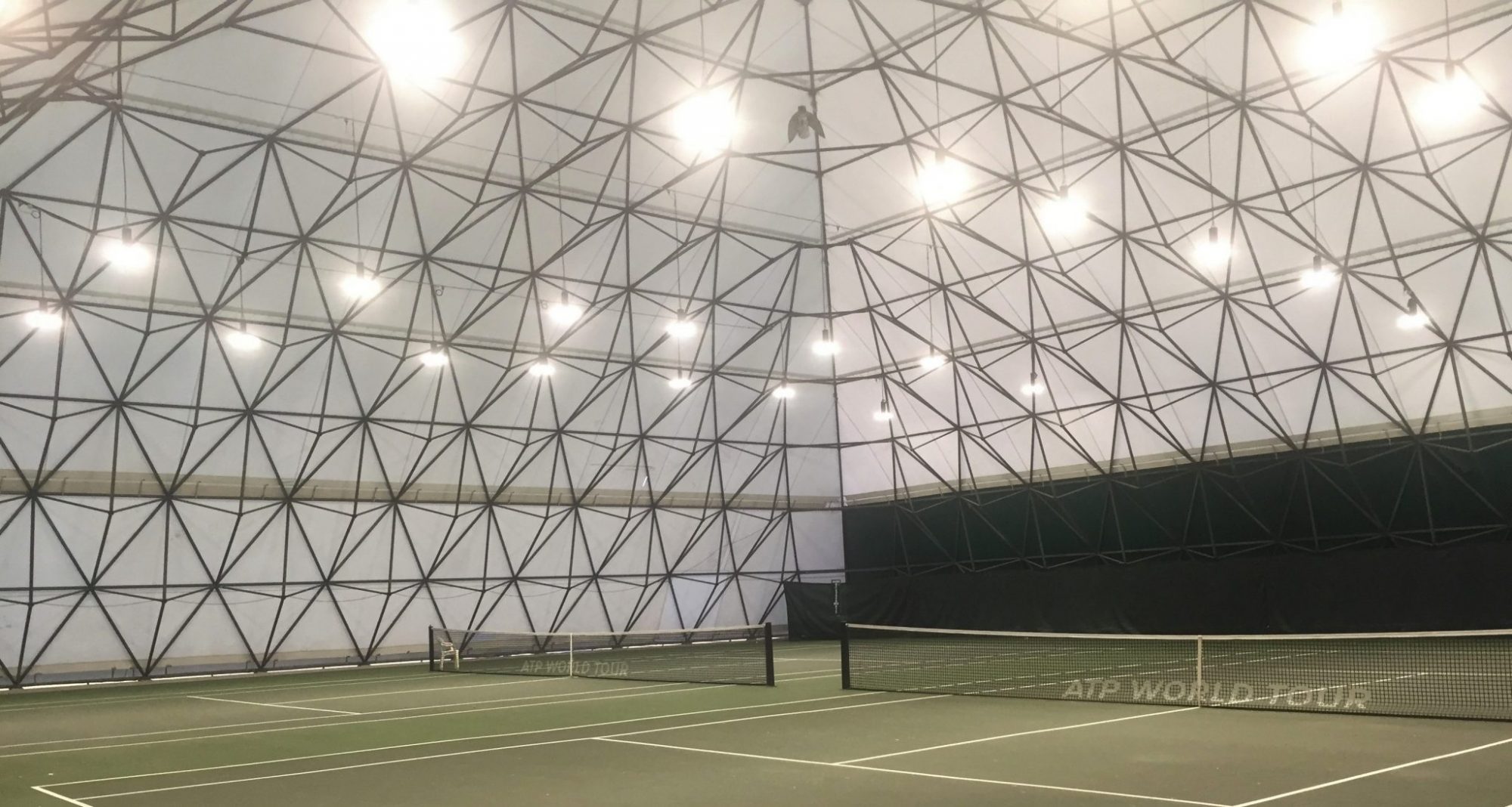 Tennis fans can now enjoy improved facilities and access throughout the wider Auckland region, with the launch of new online booking capabilities at Manukau Tennis, Sports and Community Centre.
The venue this week launched a new court booking solution that provides a full service solution for sports fans, allowing them to book courts online, gain access to the venue and have lighting turn on automatically. The new solution enables the Tennis Auckland run facility to deliver an improved experience for local users with the goal of increasing accessibility and use of the community focussed venue.
The solution provides users with access to either the two indoor or six outdoor courts at the venue, and is also linked to the new LED lighting system recently installed at the venue.  The work on the lighting for the venue was completed earlier this year thanks to support from New Zealand Community Trust, and has vastly improved the lighting conditions throughout the venue.
With the solution, lights will now automatically come on for bookings, turning off once the time has completed, removing the need to personnel to be onsite and improving energy efficiency at the venue.
The 'Book a Court' solution is provided by ClubSpark and has been delivered in partnership between Tennis New Zealand and Tennis Auckland, showing what can be achieved with alignment between national and regional sporting organisations.
"This is a terrific result for Tennis Auckland and 100% correlates with our objectives for our tennis venues. We want them to be best practise examples of innovation, using technology to connect to participants, increase our capability and boost sustainability" said David Frank, General Manager Tennis & Facilities at Tennis Auckland.
The sentiment was reiterated by Head of Participation & Coaching at Tennis New Zealand, Jenny Fitzmaurice.
"The decision to support Tennis Auckland to install Book a Court technology at Manukau Sports and Community Centre was an easy one.  The centre is a fantastic asset to the south Auckland community and we know that Tennis Auckland along with the local Board and Sports Trust are doing great things to ensure this centre is well used by a number of groups, supporting its sustainability well into the future.  To have accessible, affordable, indoor tennis in Manukau is a real bonus to our sport" said Fitzmaurice
The improvements at Manukau Tennis, Sports and Community Centre is the result of long term work by Tennis Auckland to improve facilities and community access to the sport in the wider Auckland region.
"The transformation of Manukau is one of those long-term legacy projects that will have ongoing benefits. We've been pretty excited about the potential of Manukau for a while and it's great to have Tennis New Zealand on the journey with us" said Marcus Reynolds, CEO of Tennis Auckland.
The launch of the new online system at Manukau Tennis, Sports and Community Centre follows the recent completion of lighting upgrade work at another Tennis Auckland community venue, Scarbro Tennis Centre in St Johns.
The system is now up and running and Tennis Auckland hope that local sports fans enjoy the improved facilities at their local venue. Those wishing to book a court are encouraged to head along to clubspark.kiwi/ManukauTennisSports