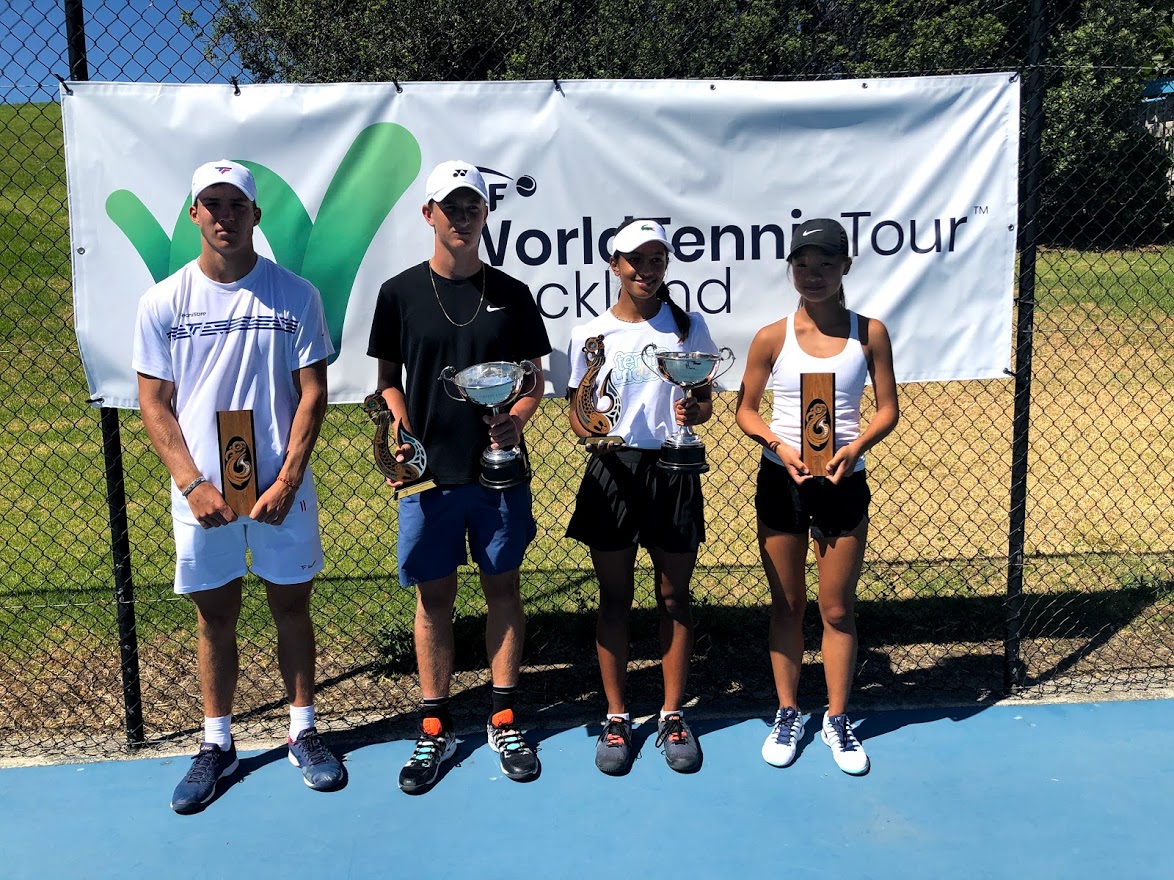 Singles Finalists from the weekend's ITF World Tennis Tour event held at Scarbro Tennis Centre
Jack Loutit completed an unprecedented 'Triple Double' over the weekend, taking out all three Singles and Doubles titles from the recent series of World Tennis Tour Events held throughout New Zealand over the summer.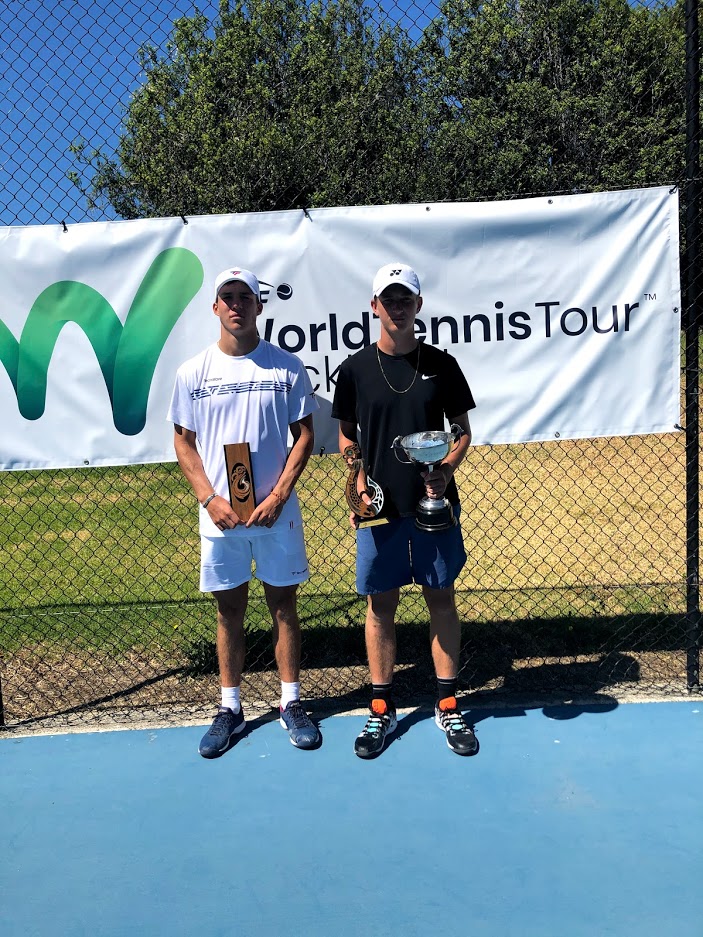 Boy's Singles Runner Up Corban Crowther with winner Jack Loutit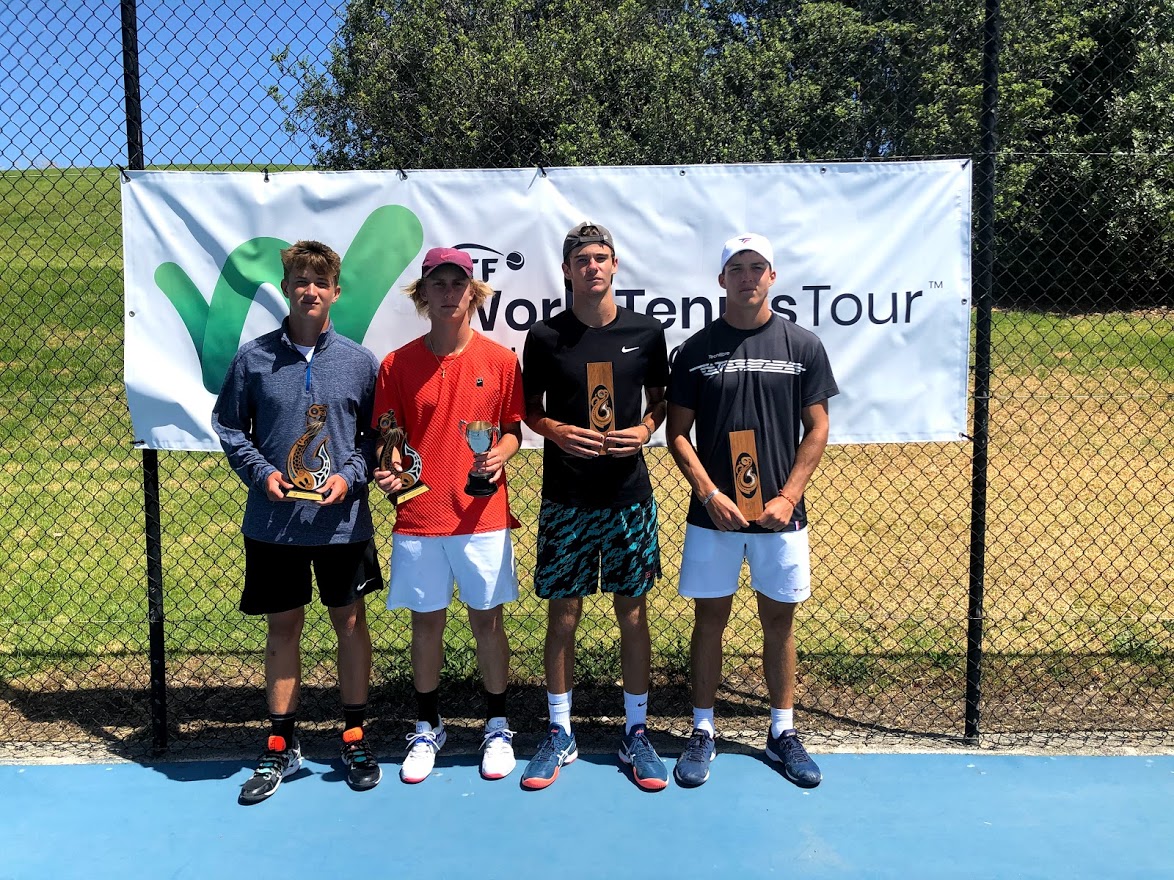 Boy's Doubles Winners Jack Loutit and James Sim with Runners Up Daniel Persson and Corban Crowther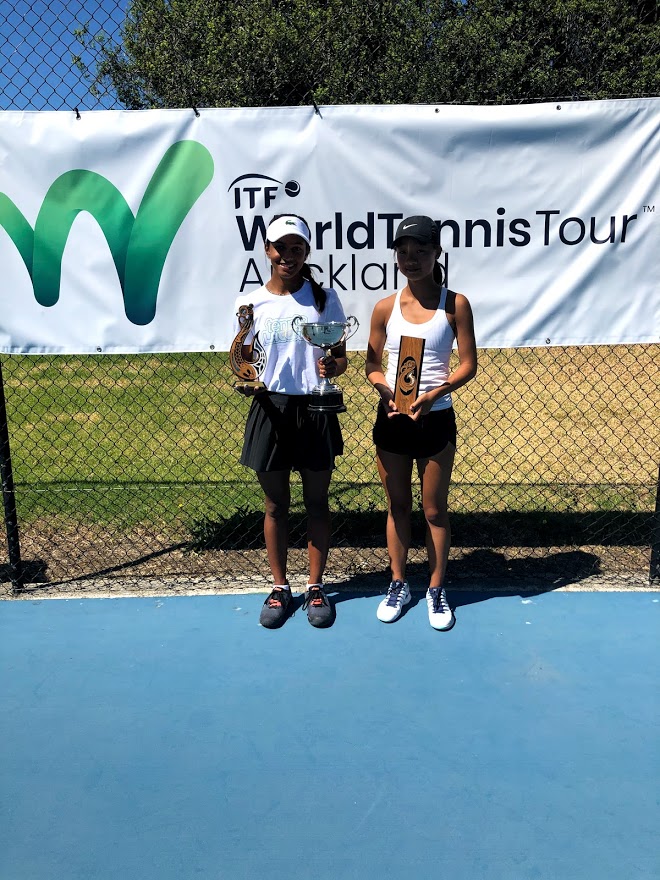 Girl's Singles Winner Sasha Situe and Runner Up Renee Zhang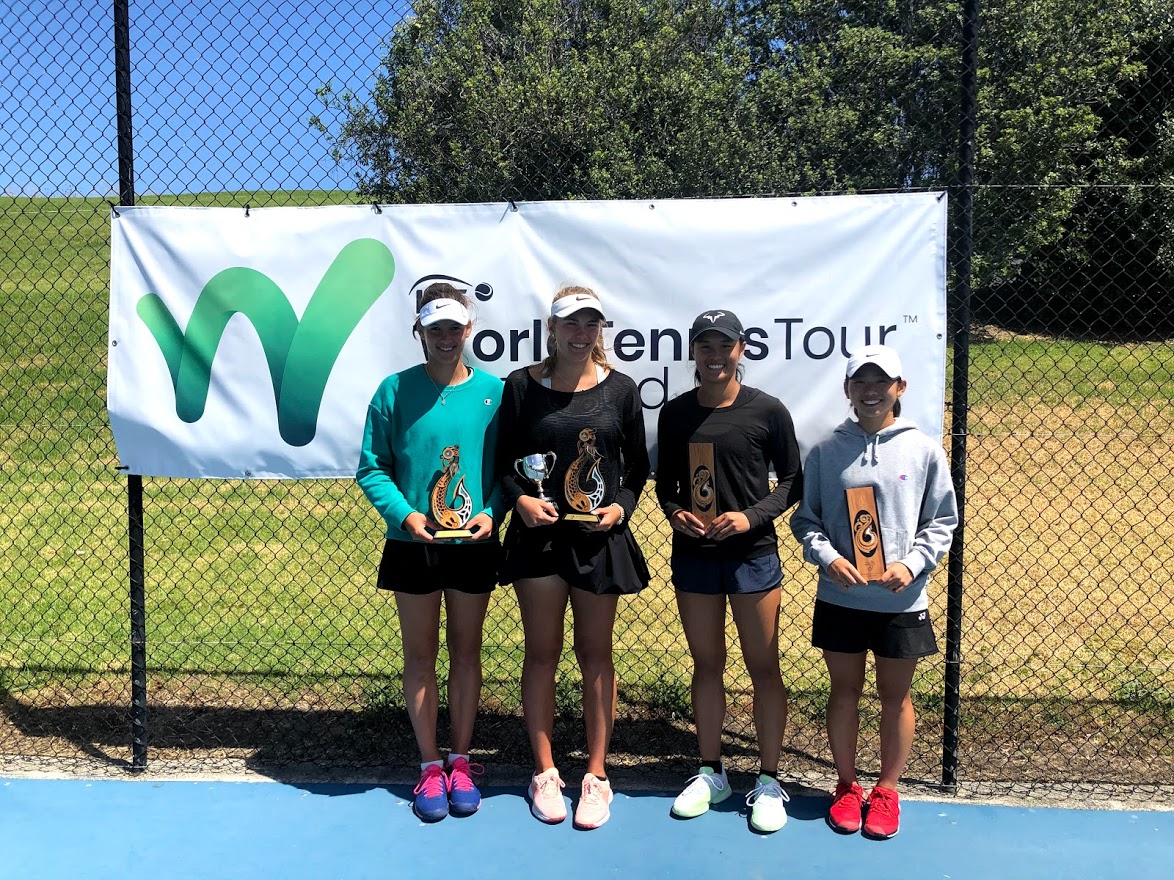 Girls Doubles Winners Jade Otway and Abby Mason with Runners Up Shona Nakano and Elyse Tse
Culminating at the final tournament held at Scarbro Tennis Centre, Jack Loutit completed his clean sweep of the Tour taking out his third Singles title in as many weeks with his win over Corban Crowther in a hard fought final, 6-3, 1-6, 6-3.
Loutit also paired up with James Sim to double down, completing the clean sweep in the Doubles as well. The pair faced off against another Auckland duo of Corban Crowther and Daniel Persson, coming back from a set down to take the title 4-6, 6-1, 10-6.
In the Girl's Singles Sasha Situe claimed her second WTT title of the season with a 6-2, 4-6, 6-0 win over fellow Auckland player Renee Zhang.
In the Girl's Doubles Abby Mason and Jade Otway combined to put in a strong performance over Shona Nakano and Elyse Tse, reversing the result from their previous meeting in Wellington.
Congratulations to all players who took part in this series of events, culminating in a great weekend of tennis in Auckland.