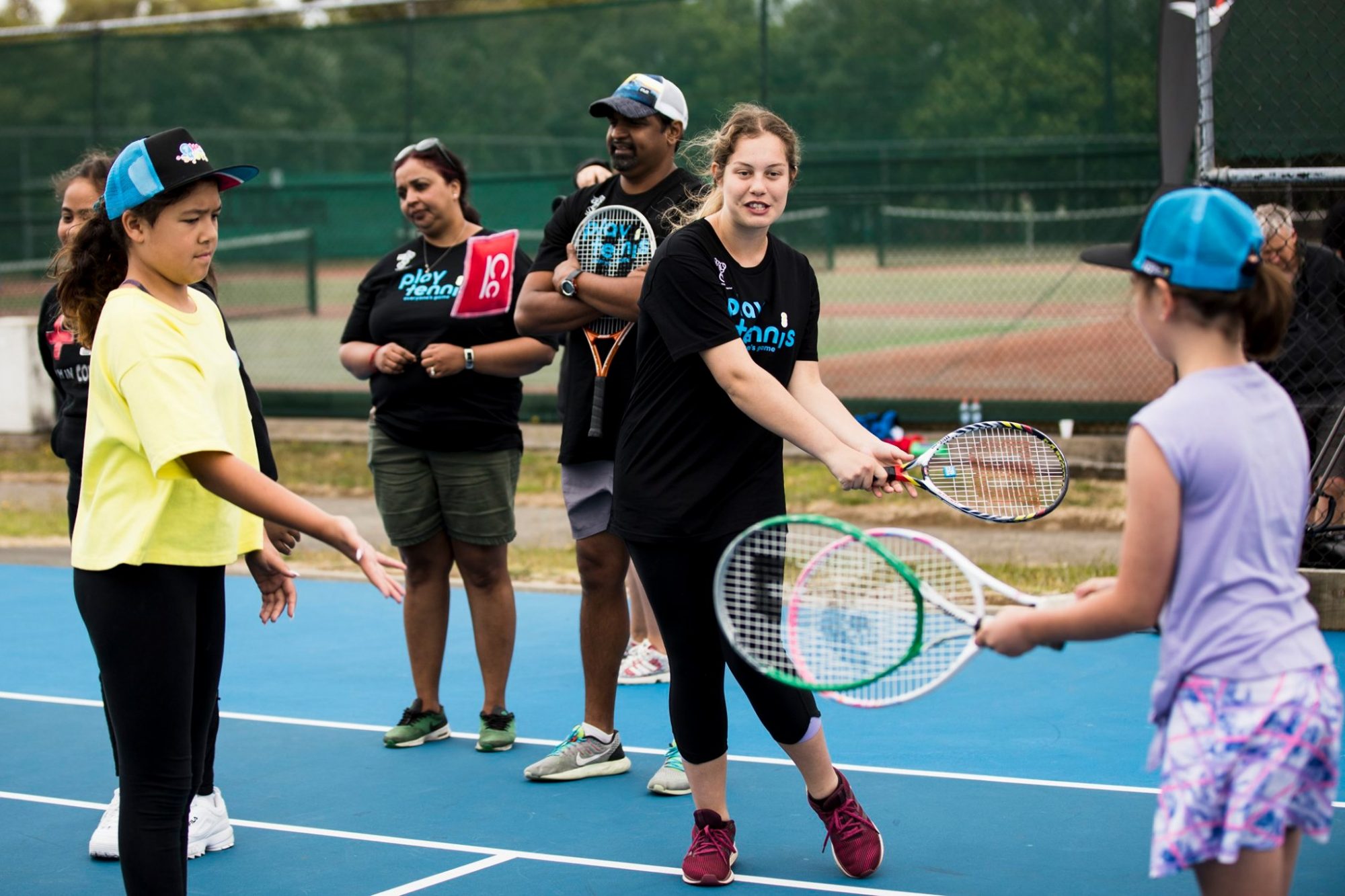 Tennis Auckland are looking forward to welcoming local community back on to court with the free Community Play sessions at Manukau Tennis, Sports and Community Centre starting up again this week.
These free Community Play sessions take place every Wednesday at Manukau Tennis, Sports and Community Centre and are open to all ages and skills, providing a chance for children, adults and families to try their hand at tennis in a welcoming, supportive environment. Sessions are structured and lead by Tennis Auckland coaches and designed to be engaging and active for all levels.
The sessions start off with Junior Community Play on the indoor courts from 5-6pm. These sessions are delivered according to the Tennis New Zealand Tennis Hot Shots programme, which are designed just for kids with smaller courts, shorter racquets and softer balls, meaning that kids can play a proper game of tennis from the moment they step on court.
This is followed at 6pm with Adult Community Play on the outdoor courts, where people are encouraged to come along and join in on the fun social sessions facilitated by Tennis Auckland coaching staff. Whether it's about dusting off the old racquet from the back of the closet or picking up one for the first time, sessions are suitable for all levels of skill and fitness. All equipment is provided and the only requirement is to have fun!
Tennis Auckland General Manager Tennis and Facilities, David Frank, is thrilled to have the sessions up and running again.
"This was a programme that we originally launched earlier this year and we had a great response from the local community. The programme had to take a hiatus during the recent lockdown, and we're really excited to have this up and running again. With the improvements that have been made to the Centre in recent months, we're hoping that this venue becomes an integral part of the Manukau and wider South Auckland community" said Frank.
The Manukau Tennis, Sports and Community Centre has undergone a series of improvements in recent months, with new lighting installed in the indoor dome as well as on the outdoor courts, and new online booking and access systems launched recently allowing the local community improved access sport in the community.
The Community Play programme kicks off this Wednesday 5 August and is made possible by a grant from the from the Ōtara-Papatoetoe Local Board.