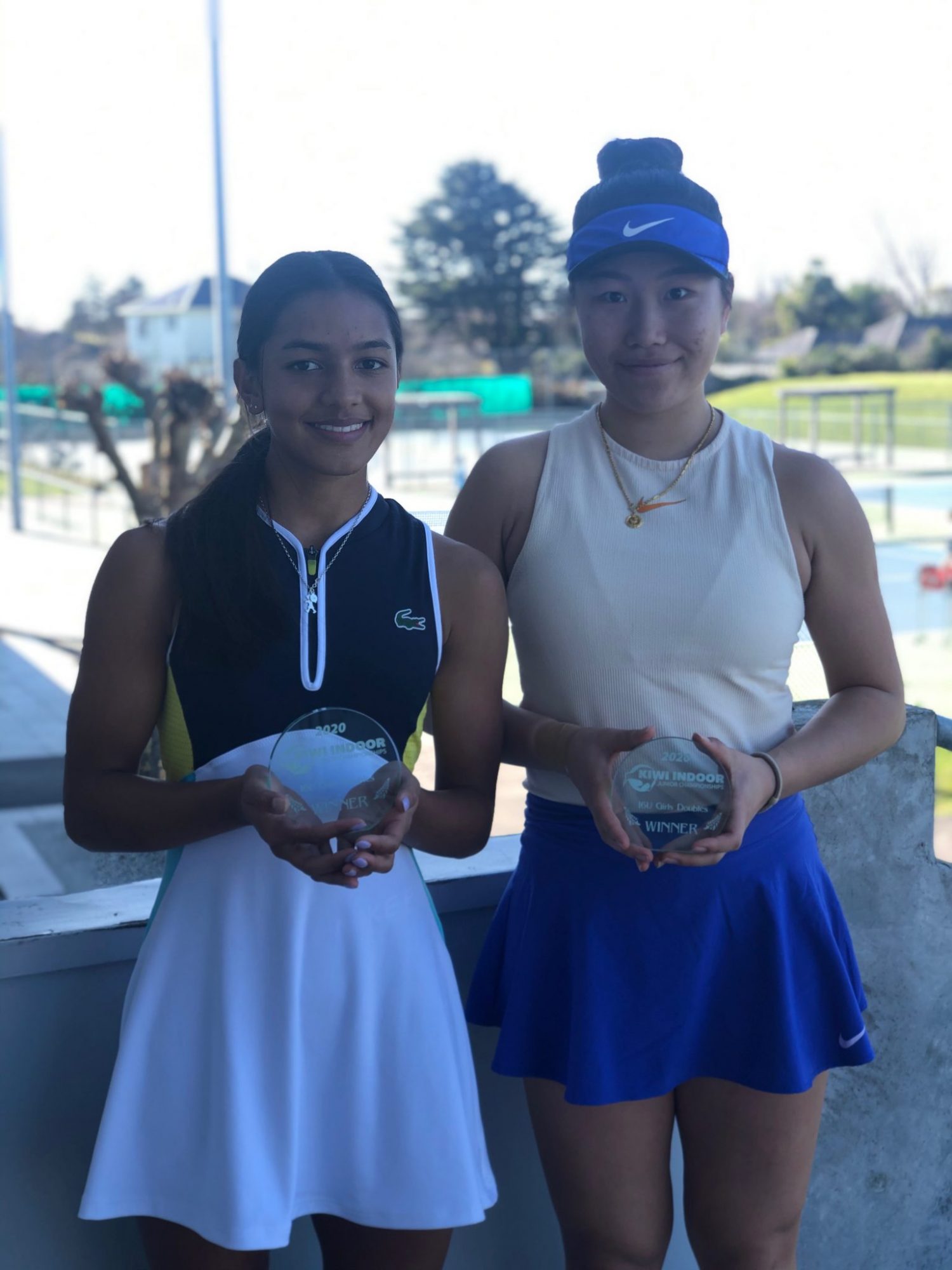 Players from the Tennis Auckland region put in strong performances at the recent Age Group championships held in Christchurch, with two players each bringing home a pair of top honours.
Sasha Situe bought home both the 16U Kiwi Indoor Girls Singles and 16U Kiwi Indoor Doubles titles. with partner Vivian Jiang.  Seeded #3 in the Singles draw, Situe proved too strong for the second seed Elyse Tse in the final, taking it out 6-2, 6-3.  In the Doubles draw, Situe teamed up with Vivian Yang, and the pair went into the competition as top seeds. The pairing proved the quality of their ranking with strong results throughout the competition, lifting the trophy with a solid 6-4, 6-1 win over Charlotte Tse and Elyse Tse in the final.
The double title feat was matched by Tennis Auckland Tour Excel programme member Andre Duggan who took hom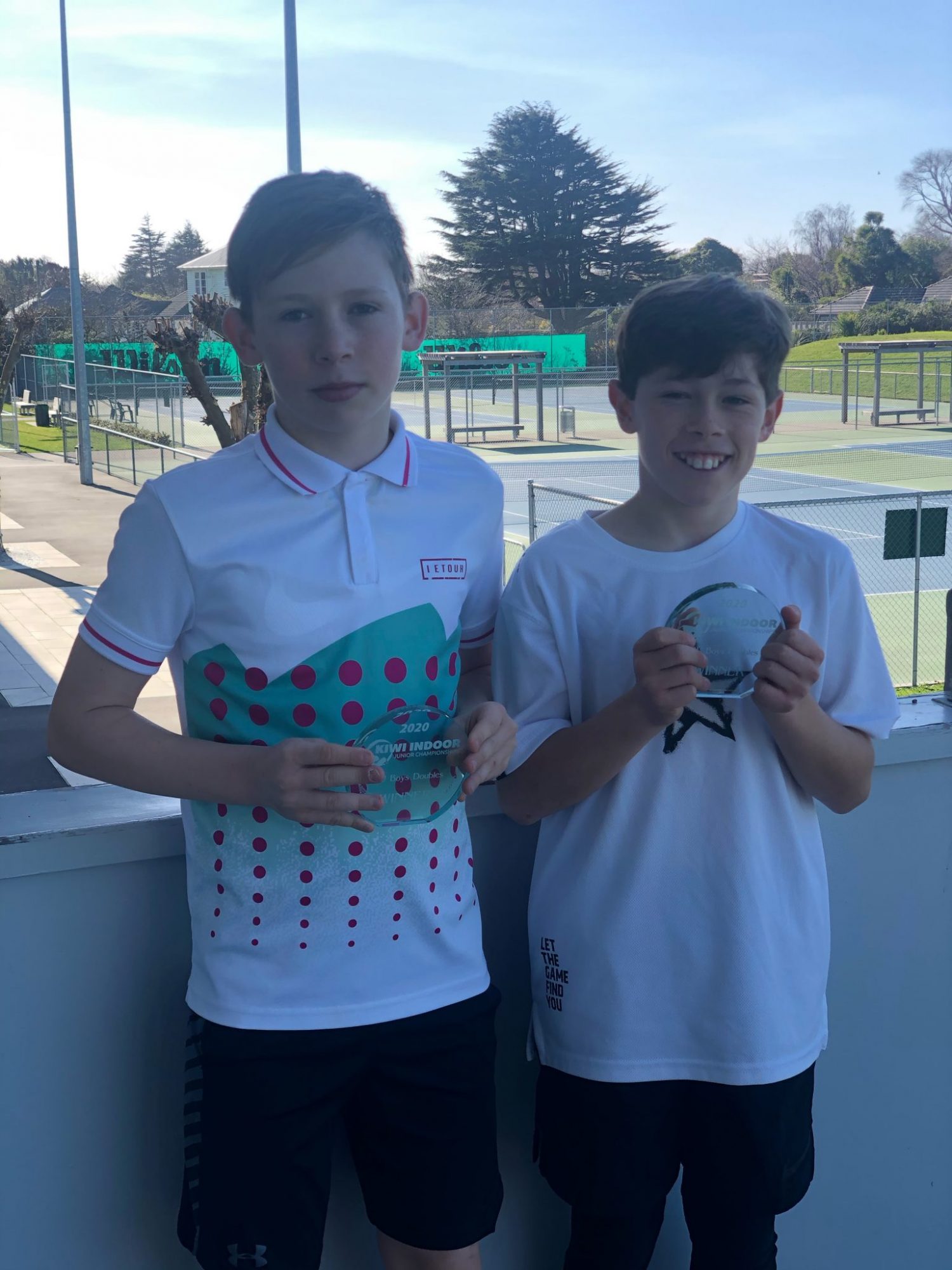 e both the 12U Kiwi Indoor Boys Singles and Doubles titles, teaming up with fellow Tour Excel programme member Felix Littlejohn in the later.  Duggan put in a gutsy display in the singles, taking out the title in a close 6-1, 7-5 tussle with Dan Milburn. In the Doubles, the Duggan/Littlejohn pairing made the title theirs with a solid 6-3, 6-3 win over the third seeded pairing of Riley Breen and Dan Milburn.
Tennis Auckland Regional Performance Manager James Greenhalgh was impressed with the results from all the Auckland representatives, and was happy to see such strong results from Tennis Auckland programme participants.
"We are really happy with the performances put in by all Tennis Auckland representatives, and to have four trophies heading back to Auckland is a great result. Sasha and Andre had some impressive results considering there was some great talent out on court, and we couldn't be more proud of them" said Greenhalgh.
Congratulations go to all representatives from the Tennis Auckland region who put in strong performances throughout the two weeks of competitions.