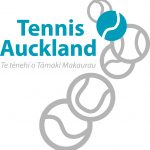 Dear Tennis Community,
Tennis Auckland, alongside Tennis New Zealand and our fellow Regions, have worked over the past week to put these 'Tennis Activity Alert Levels' together.  Tennis Auckland appreciates this is an unusual time for everyone, and we are keen for clubs and coaches to get back on court as soon as it is safe and responsible to do so. Hopefully these guidelines provide clarity and help clubs and coaches with their post COVID-19 planning.
The guidelines can be found here:  https://tennis.kiwi/covid-19/tennis-alert-level-guidelines/
Looking ahead, Tennis Auckland will continue to monitor Government announcements closely. If more flexibility is provided to public venues as the country moves down through the alert levels, we shall update these guidelines to reflect the opportunities for people to get back into tennis.
All the best,
Marcus Reynolds
Chief Executive Officer
46K Stanley St
Parnell, Auckland 1010
PO Box 2905, Auckland, 1140
PH +64 9 2128415 M +64 21 805 813
www.tennisauckland.co.nz